Press Release: Detroit Manufacturing Breaks Ground at Toledo Site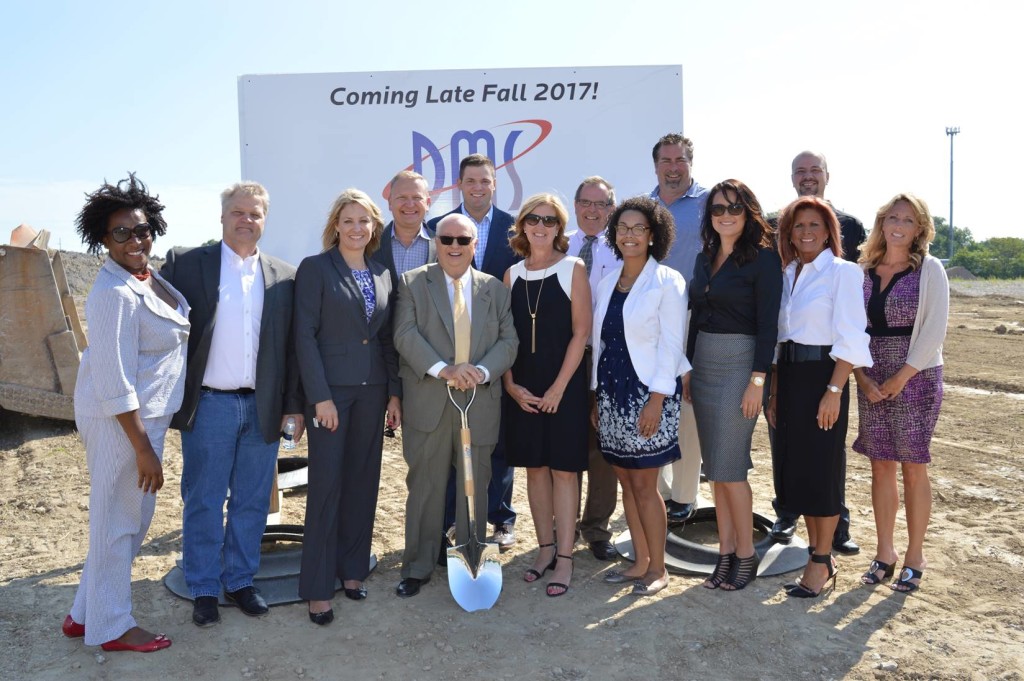 On Wednesday, August 24th, ground breaking began on what will, within a year, become a 102,000 square-foot facility devoted to the production of elements for the new model of Jeep Wrangler. The Toledo, OH-based facility, a branch of Detroit Manufacturing Systems LLC, is set to employ more than 140 workers by next summer, with those numbers potentially doubling by 2018.
The NAI Harmon Group, in conjunction with the Toledo-Lucas County Port Authority, is working to develop the site at a cost of approximately $8 million dollars. When it is complete, the building will be owned (and leased) by NAI Harmon Group President Ed Harmon, who predicts that the facility may eventually house more than 1,000 jobs, significantly strengthening the local economy.
As the general contractor for NAI Harmon Group, Logan Creek Construction has been tasked with a complex and demanding project, which they are excited to take on. Construction projects of this size require experienced firms with reliable connections and access to the finest materials available on the market.
Logan Creek is up to the challenge and feels honored to have been selected to take part in a project which will have such a positive impact on the local population of Toledo. This facility will bring hundreds of well-paid jobs to the area, providing a fantastic opportunity for the local workforce. Logan Creek has always been strongly connected to Northwest Ohio. With strong local ties, it is their pleasure to give back to their community.
Since 1999, Logan Creek Construction has taken on projects of all sizes and specifications, including industrial and commercial. In this time, they have proven their loyalty and skill to their clients time and time again, completing projects in a timely manner and sticking to their budget. Logan Creek Construction is more than thrilled to accept another opportunity to display its level of commitment to Northwest Ohio while aiding NAI Harmon Group and Detroit Manufacturing Systems LLC with their new project.