Commercial Contracting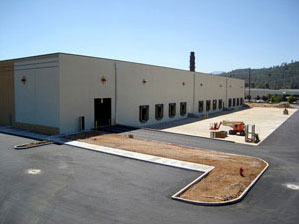 Since 1999 Logan Creek Construction has prided itself on delivering high-quality commercial contracting workmanship using superior materials while maintaining a cost-effective structure. Originating locally in our home state of Ohio, Logan Creek also has a national reach. They deliver a wide range of commercial contracting jobs across the country. In that time we've earned a sterling reputation for our efforts. Indeed, since our company's founding the quality of our commercial and general contracting has spoken for itself. We are ready and willing to assist your business today.
Why should you consider Logan Creek Construction for your commercial contracting project?
We provide our clients with full-spectrum commercial general contraction solutions, from conceptual planning and land acquisition through the design and budgeting process all the way through construction.
We work closely with our clients every step of the way to ensure that their needs are being met. You will approve every design and sign off on every major decision guaranteeing that there will be no unpleasant surprises down the line. We'll keep your budget and timeline at the forefront of our minds throughout the entire process and stick to the promises we make.
We offer flexible payment plans to ensure that you'll be able to receive the assistance you require without breaking the bank. If the cost of your project simply cannot be lowered to your budget without sacrificing the quality, our lease-back division can assist in determining a beneficial course of action.
Every subcontractor we hire has a great deal of experience in their field of expertise and is highly qualified to perform general contracting work.
We are happy to come to you. Our ability to travel throughout the nation, something which many general contractors are simply not willing or able to do, has allowed us the freedom to assist a huge range of clients, and will likewise give us the ability to assist you regardless of where your business might reside nationally. This commitment to our clients has led to many repeat customers over the years.
If your business is considering hiring a commercial contractor we urge you to take a close look at Logan Creek and the strong work we have completed in the past.