Press Release: Dana Axle Breaks Ground at the Former Jeep Plant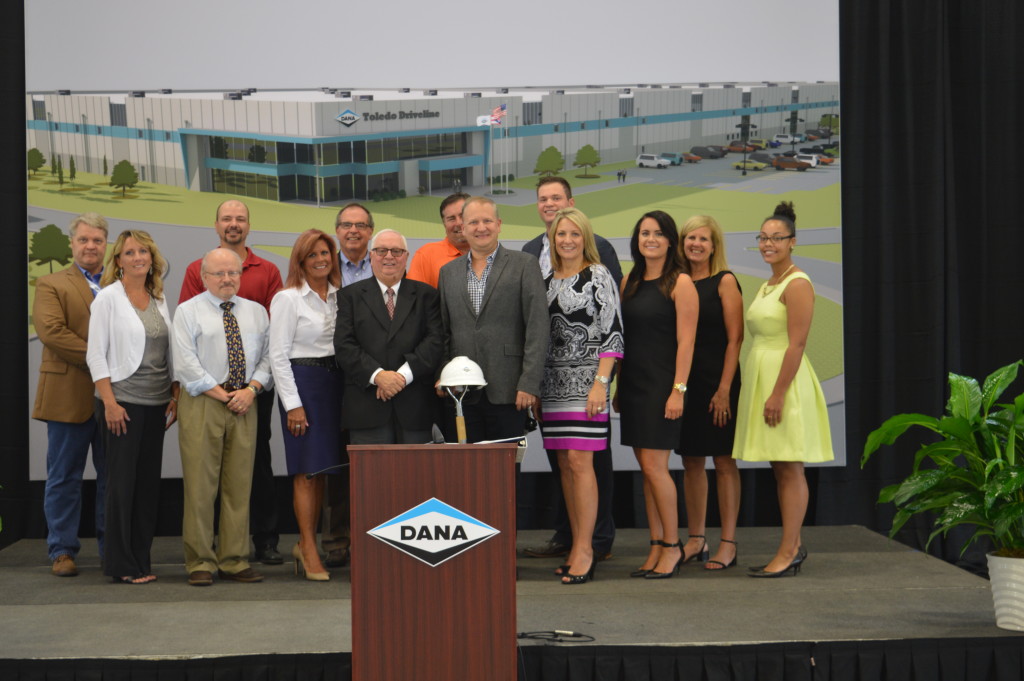 Dana Holding Corp. of Maumee, Ohio has announced that it will invest $70 million dollars in a new plant located in Toledo, Ohio. The facility will produce axles for vehicles, including Jeep and another unannounced major client. The plant is significant because it will be located on the site of the former Willys-Overland Motor Plant, the facility where the first Jeep was assembled. Beyond the already significant historical designation, the space has been called the birthplace of the entire Toledo auto industry. The land, occupied for almost 100 years by the former plant, has been vacant since 2006. Now, it will be put to great use again. Construction has begun!
The space will be leased to Dana by the Toledo-Lucas County Port Authority, as well as the NAI Harmon Group. A long time partner of this group, Logan Creek has worked tirelessly as NAI Harmon's go-to contractor. Working as partners on a wide range of projects, we are proud to add this new project to the list. Dana's new facility will bring many great jobs to the Toledo, Ohio area as well as improve the local economy. The big changes are a fantastic opportunity for the city and its workers. Logan Creek is thrilled for the opportunity to give back to Northwest Ohio by working on this project in conjunction with partners NAI Harmon.
Since 1999, Logan Creek Construction has taken on a diverse array of projects in the Toledo/Northwest Ohio area, encompassing everything from small renovations to the construction of commercial development structures. Logan Creek is proud to work with NAI Harmon again on such an important, historically relevant project. Employing local workers in the location where the Toledo auto industry first began is a rare and wonderful opportunity. Logan Creek is delighted to aid Dana Holding Corp in this pursuit. The facility, which should employ more than 300 workers, will be completed shortly.