Design-Build Contractor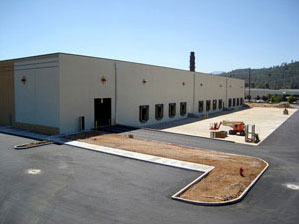 Here at Logan Creek Construction, we offer a truly unique and innovative design-build process. Here's how it works:
Step #1: We'll begin with a contact meeting where we'll discuss your design-build needs, project goals, and allocated funds. We largely determine our plan of action for the upcoming project based on the information shared at this meeting.
Step #2: From there, we consider all we've learned from you, dividing your overall goals into a series of objectives and determining a budgeting plan which will grant us the ability to provide the best final product possible without extending costs beyond the means of the client. The budget will then be submitted to you for approval.
Step #3: Once all parties have arrived at a good understanding of the project the design process will begin. We'll begin by creating a rough design based entirely on the information from our first meeting. We will then send that design to you for feedback. Once you've had the opportunity to review the design and provide notes we will then construct a second draft. Once again, this will be sent to you for feedback. This process will continue until we arrive at a design that you approve of.
Step #4: Once the design has been agreed upon we will start the building process. We'll start by obtaining the proper permits and securing the land for your project. This preparation will ensure that your project will not be met with any unexpected delays or other issues.
Step #5: Once all of the required materials are gathered we will break ground and begin construction. We will make sure our project leaders fully understand and honor your budget and project timeline, making sure that all of the promises we made and agreements we mutually decided upon earlier in the process will be met.
We have effectively worked with clients of all sizes in the management of their construction projects from the drafting of the initial design concept through the project's completion. We would be proud to do the same for your business today.