Commercial Construction Consulting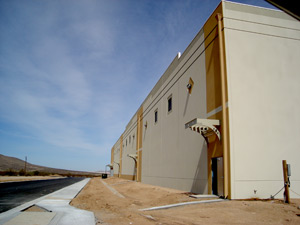 There are a great many reasons why a business might want to take on a commercial construction project:
Your current facilities are out of date or simply in disrepair.
You're looking to rebrand your company or give it a new look.
The nature of your business has changed and your facility has not yet had the opportunity to adapt along with it.
Your company is growing and the size/scope of your previous location just isn't adequate anymore.
You just can't find a pre-existing location that meets all of your needs.
If your company has plans to expand your business using commercial construction as a means of growth, let the commercial construction experts at Logan Creek help you make those ideas and dreams a successful reality. Logan Creek Construction Company, founded in 1999 in Oregon, OH, is a highly experienced commercial construction consulting firm/contractor. Our company has helped clients from a wide array of industries across the entire nation, catering to their budgetary restrictions, timelines, and general needs.
Why hire Logan Creek as a consultant on your upcoming commercial construction project?
A dedicated, fully-staffed commercial construction team is essential to the quality of your final product. Our staff has the knowledge, experience, and training to help you realize every one of your project goals and ambitions.
We provide expertise and guidance in all phases of the project, from design to budget analysis to final project completion. This ensures that your project will run as smoothly as possible.
We work with our clients on every step of the project to ensure their complete satisfaction.
Look back on our past work, on our portfolio of completed commercial construction projects, and you'll see many success stories. Over the years we have built up a strong foundation of expertise and experience in both commercial construction and consulting. Contact us today to benefit from that history. You'll be glad you did.