Pre-Fabricated Metal Buildings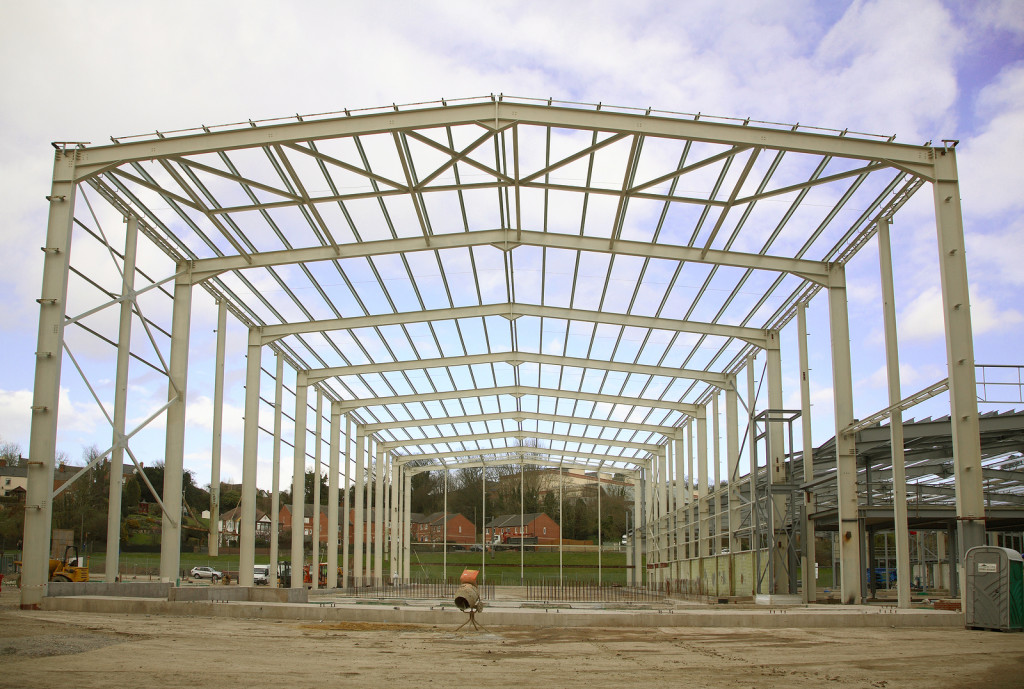 Pre-fabricated Metal Buildings are already cut, welded, punched, and drilled for ease of construction. These buildings are erected by a group of professionals, beam by beam. The steel beams arrive in roughly 8-10 trucks each day, over a span of 2-4 days depending on the building size. 
For businesses, contractors and homeowners alike, metal buildings are a durable and functional option to consider. These buildings feature many benefits that may be quite appealing depending on your needs.
Today's buildings are required to be held to the highest standard in safety, strength, and durability. Metal buildings are capable of exceeding those standards to provide you with a valuable and useful structure for many years. Even if you are considering an expansion, metal buildings are capable of providing a simple solution for you.
Cost Savings
Buildings that are pre-engineered tend to cost less than traditional buildings for many reasons. Since only assembly is required, there will be fewer surprises and delays, which increase building costs. While prefabricated metal buildings are easy to assemble, time and labor costs are saved as well.
Durability
Metal buildings are renowned for their durability. In contrast to wood construction, they are much less likely to be destroyed by a fire. The metal is also durable enough to withstand earthquakes, storms, heavy snowfall, and high winds, such as hurricane conditions. Many metal buildings also offer coatings that delay the rusting of roof panels, prolonging their life before replacement. These building components are manufactured with craftsmanship that allows them to stand for decades.
Versatility
Metal buildings can be framed in a variety of ways, allowing you to choose the best system for your application. These buildings also come in nearly limitless sizes in all three dimensions, allowing you to find the perfect-sized building. If you feel like you need to expand on a preexisting building, metal buildings are perfect for making an expansion that works for you.
Energy Efficiency
Due to metal's smaller footprint, metal buildings can be much better insulated than typical lumber construction. This allows you to have significant savings in heating or cooling year after year.
Whether you are interested in erecting a garage, an office, or a warehouse, metal buildings offer many advantages. They are durable, affordable, versatile, as well as much more energy-efficient in relation to typical lumber construction. These buildings are also useful when you require a building to be erected quickly, due to their simplicity in construction. Prefabricated metal buildings are an attractive choice, and certainly should be considered for any application you may need.