Choosing the Right Commercial Contractor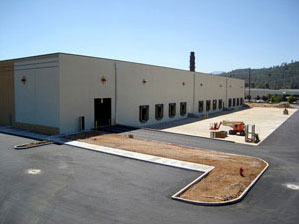 Choosing the right commercial contractor can be a difficult task. There are so many options out there that it can often be difficult to determine who you can really trust. If you are about to make a sizable investment in your company then you are going to want to find a contractor with a dependable track record. Most contractors are qualified on paper, but there is a difference between the knowledge earned from taking a test and the knowledge gathered from years of experience.
When a commercial contractor agrees to do large project they take on full responsibility for all facets of the operation. In order to complete it he/she assigns several sub-contractors to see to other elements of the project. This division is done according to each contractor's area of expertise. The construction industry has branches and hierarchies. For example, general contractors work on roads, buildings, bridges and so on. Contractors who work within a certain specialty are not necessarily qualified to work within others.  A contractor who specializes in building roads would not be the right person to hire to design an office complex. Commercial contractors must pay close attention to these divisions when assigning labor for a given job.
Many people think that commercial mean malls or high-rise apartments but the jobs these contractors undertake can be very modest too. Size doesn't really matter when a commercial outlet is being planned and built. Commercial contractors are brought on early in the process partially because they knows the city building codes and can wade through the bureaucracy to attain the proper permits. The mountain of permits and regulations that have to be addressed often require contractors to take on a large support staff.
Tasks are assigned by the head contractor based on the work experience of the subcontractors. For this reason, getting your job done through a commercial contractor can save you a lot of money and time. They can delegate the work effectively and efficiently, saving you money and time in the process.